In Japan, Kozo is traditionally harvested and meticulously processed to produce the different grades of kozo paper. The durability of kozo paper provides form with sturdiness. Drawing from this concept, KOZO seeks to bring structure amidst our day to day chaos. With change being a constant reminder of our fast-paced lifestyle, we seek to create timeless and seasonless pieces that will be present through all of life's journey and still remain wearable for whatever occasion.
Every design detail and process is conceived from gathering inspiration and skills from individuals of different walks of life, creating a piece that is uniquely - KOZO.
KOZO is proudly conceived and made in Malaysia.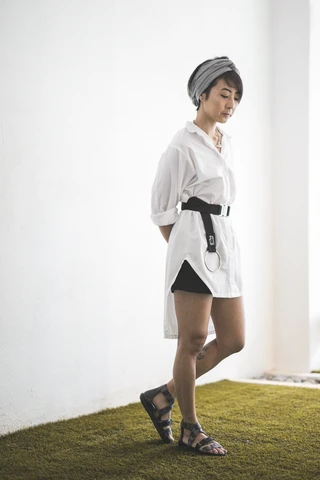 The Creator, Rin
Having gone through different phases in her life; from being an educator to curator, Rin is susceptible to new challenges in her journey of life. KOZO is a representation of her latest chapter in life, reflecting on her ideology of having something steadfast to hang on to in the midst of all the imminent changes happening right before her eyes. Rin sums up the brand's philosophy with, "Let a KOZO piece be a part of your exploratory journey. Allow us to be your constant as you embrace the changes in life."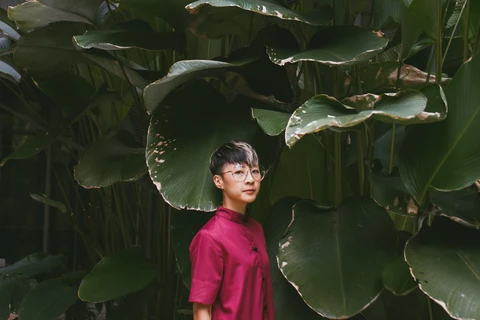 Press Features
Interview by The Malay Mail (2015)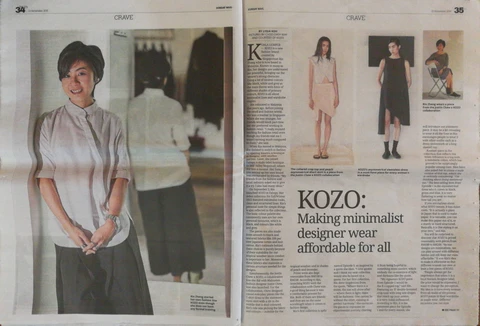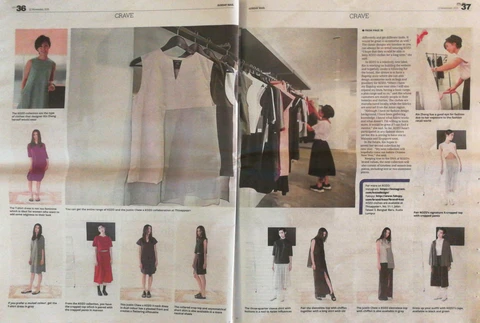 Interview by The Sun Daily (2016)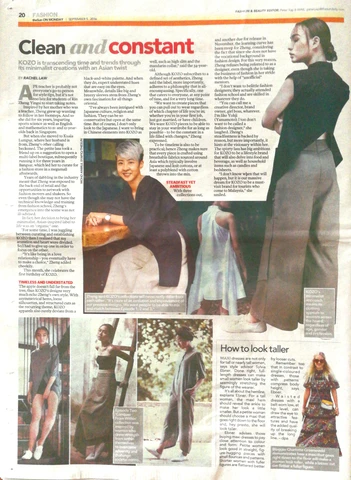 Featured in FEMALE MAGAZINE MALAYSIA (2016)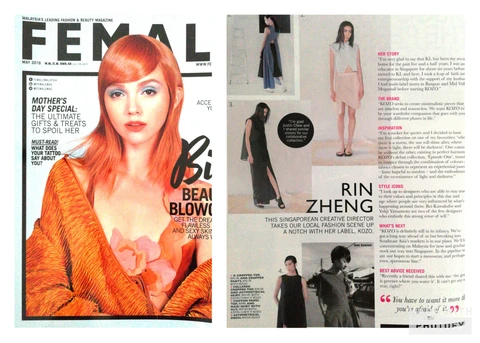 Radio Interview with BFM Malaysia (2016)
http://www.bfm.my/style-file-episode-247-returning-to-asian-roots.html
Interview with By Invite Only - Small Business Saturday (2017)
https://www.byinviteonly.info/blogs/news/small-business-saturday-kozo
Interview with NU YOU Magazine (2018)
http://nuyou.com.my/fashion/malaysian-designer%EF%BC%9Akozo/
Interview with The Edge Malaysia - Options (2018)
http://www.optionstheedge.com/topic/style/local-brand-kozo-brings-structure-minimalist-designer-wear